Our Blog
Latest News & Updates
11th September 2017
Turn Over a New Leaf with InstaGiv this Autumn
Autumn has arrived at InstaGiv HQ. But instead of mourning the end of summer (all 20 minutes we had in Portstewart) we're looking at the positives.
Swirls of firey colour in the trees and on the ground. Dark evenings remind you of all those scary myths and legends as Halloween approaches. And who misses the sun and a clear sky when you have the drama of a good storm to contend with on your walk home?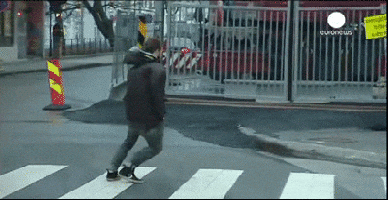 Saying as you'll be spending a lot more time inside, we might as well tell you about a few of the great things that InstaGiv can do for your charity.
What InstaGiv Can Offer
We are of one the UK's leading providers of mobile and digital fundraising solutions.
We work with more than 300 UK registered charities, including large national charities like Macmillan Cancer Support and Amnesty International, as well as more regional causes such as Glasgow Children's Hospital Charity.
InstaGiv are passionate about securing as much funds as possible for charities using our mobile and digital tools.
This is why charities using our services will receive 100% of the donations they raise. There are no sign up fees and no contracts to sign.
We have simple and transparent pricing structure that allows charities to scale their fundraising efforts to suit their needs.
Gift Aid, GDPR and Guidance
InstaGiv gives charities the option to add Gift Aid on all of their campaigns.
You can also ensure that you receive the proper consent from supporters for communications, meaning that you can automatically keep track of your GDPR compliance.
On top of all that, you'll receive one-to-one support from our fantastic customer success team.
They can help you get set up on the InstaGiv platform, figure out where to focus your resources and even come up with some fundraising ideas and tips to raise more cash.
For more information, check out our services page or contact us via our website.