Our Blog
Latest News & Updates
30th April 2018
Closing the Deal – Tips for Donor Engagement
Finally you've cracked your landing page for donations. Your technical wizardy has reached such dizzy heights that you're expecting the invite to Hogwarts any day now.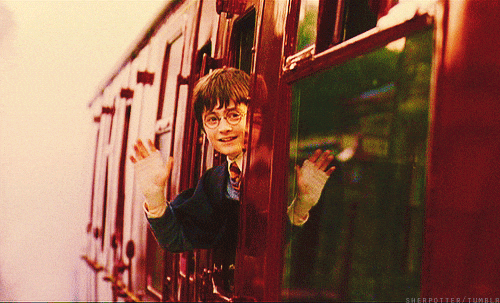 But while potential donors are flocking to your donations page, your donations don't seem to be increasing much. It looks like some donors are getting cold feet at the last minute. They check out your page, but rarely actually hand over any of that much-needed cash.
You're in good hands though. Your friends at instaGiv can show you how to close the deal with people humming and ha-ing on your donations page.
Tips for Donor Engagement – Be Upfront with Potential Donors
Be extremely clear about how donations will be used – donors appreciate an open and honest approach when it comes to their money.
A good way to show how your charity uses donations is to select a popular campaign from the past and put together a detailed breakdown of the donations that were taken and what they were used for.
Also be as clear as possible about the methods of donations and demonstrate the security measures in place to protect their money. Make it clear to donors if they are making a one-off payment or if they are signing up to regular payments.
Tips for Donor Engagement – Make the Page as Engaging as Possible
Although your charity may deal with some serious issues, it can help to have a sense of humour where possible and include some fun and interesting content.
Bright and colourful videos can also be particularly effective, particularly if you can find a way to squeeze in the internet's favourite subjects – puppies and kittens.
Try to make any images as bright and engaging as possible and ensure you include a big thank you in advance of your donations.
Tips for Donor Engagement – Give Donors a Range of Options
It can also prove effective to provide potential donors with a number of options for donations.
Allowing donors to choose the amount they wish to donate can result in some small donations from people who may have contributed nothing at all.
Don't be afraid to experiment where you can. For example, encourage visitors to your page to vote on ideas for fundraising events, like a month-long Marmite diet or a week where every day in the office begins with a compulsory karaoke session.
Tips for Donor Engagement – Find Out More with instaGiv
Get in touch with instaGiv to find out how your charity can improve the rate of donations.
We use SMS marketing to help boost fundraising for more than 300 UK charities.
If you have any questions or need any assistance, email help@instagiv.com or give us a call on 028 7087 8220.
Get in touch, you'll be amazed at what we can do with a few humble texts.