Our Blog
Latest News & Updates
18th September 2017
5 Advantages of SMS Marketing over Email Marketing
SMS Marketing v Email Marketing
Email is usually the medium of choice for marketing. Most people find that they receive a couple of marketing emails on a daily basis and ignore quite a few of them.
SMS on the other hand remains a more intimate platform. It's usually a quick message from a friend or family member, or a quick way to organise things. People generally have a look at every text message they get.
SMS marketing campaigns have increasingly become a quick and cost-effective marketing platform.
And when you look at how audiences respond to SMS marketing, you may be surprised to see how well it competes with email.
Let's look at some of the main advantages of an SMS marketing campaign, compared to an email marketing campaign.
SMS Can Reach Many More People
Email can reach anyone with an internet connection. But of the 7.5bn people in the world, less than half – around 3.7bn people (as of September 2017) have access to the internet.
Mobile phones are a very different story. It might seem like everyone has a mobile phone.
But that's actually an underestimation. According to GSMA's real-time tracker of active mobile devices there are 8.26bn (and counting) mobile devices in the world. That's around 750m more devices than there are people!
Just think about it. People may have one or two mobile phones and generally use them every day.
It's not uncommon on the other hand for people to have a couple of email addresses, some of which are rarely used. They might use just one regularly, meaning your marketing messages may be going to a dormant email address.
Higher Open Rates for SMS Marketing
Common sense can tell you that people are more likely to open an SMS than an email.
Opening your inbox and finding five or six marketing emails can make you unlikely to click any, especially if you have lots of other emails coming in for other reasons.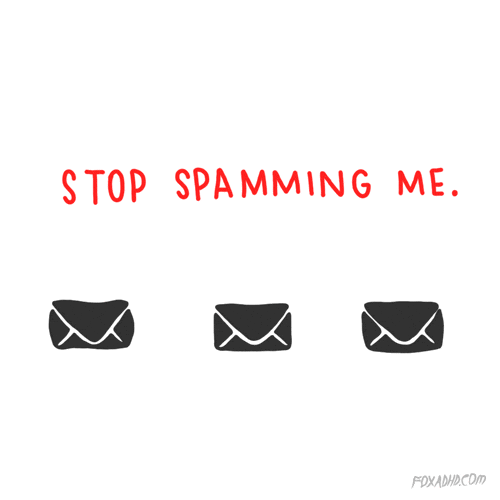 An SMS on the other hand, is so short that most people will take the time to read it.
Recent research showed that in the UK the average open rate for emails was just under 25%. Meanwhile estimates for SMS marketing in recent years state that as many as 98% of phone owners will open an SMS message, usually within a few minutes of receiving it.
Higher Click Through Rates for SMS
The data also shows a much higher click-through rate for SMS messages compared to emails.
The most recent research shows that email marketing tends to generate a click-through rate of around 4.2%, compared to 36% for SMS messages.
When you work that out, that means around one in every 25 people will click-through when they get an email, compared to one in three for an SMS.
SMS is clearly a much more effective way of driving potential customers towards your website.
Quality Over Quantity
As people's email inboxes take in more and more messages for all angles, the chances of your email sitting there unnoticed is quite high.
This means that email marketers tend to send quite a lot of emails, hoping to eventually catch the attention of their target with one or two.
For SMS, you know the open rate and click-through rate is high so you just have to work on crafting one or two good messages. That's simple too as you only have a small number of characters to fill.
You just put the most important information in your text and get right to the point straight away.
SMS is Cheaper
SMS is a much cheaper medium, as you are sending out fewer campaigns. It should also be more cost-effective, as a high click-through rate should lead to some sales, meaning the SMS campaign should soon pay for itself.
They also take much less time to create, as you don't need to worry as much about the design as in an email, or how it will appear on different devices etc.
instaGiv can help your charity create SMS marketing campaigns that really work. We work with more than 300 charities to help boost their fundraising with SMS.
To find out more, check out our Services page or Contact Us.